The Leading Exterior
RESTORATION & PROTECTION
Products Company Nationwide



The Leading Exterior
RESTORATION & PROTECTION
Products Company Nationwide
Implementing Today's Technology Into Yesterday's World For A Better Tomorrow
Presto Restoration Products and Services develops products and sustainable application techniques for the restoration and preservation of architectural glass, metal, and stone surfaces. While our comprehensive product line is designed to address the three most common groups of building materials, a significant part of the product line is designed to address minerals leaching onto glass surfaces in the flush mount design.
High Performance Commercial Building Restoration and Protection Products
While the product line is effective for use in both the residential and commercial building market, the products are primarily designed to withstand the extreme conditions to which high rise architectural materials are subjected. Architectural surfaces exposed to these grueling conditions see above average exposure to a variety of environmental factors, resulting in the rapid formation of dirty looking stains. These stains often form despite regular maintenance services. This is particularly evident in the case of glass stains.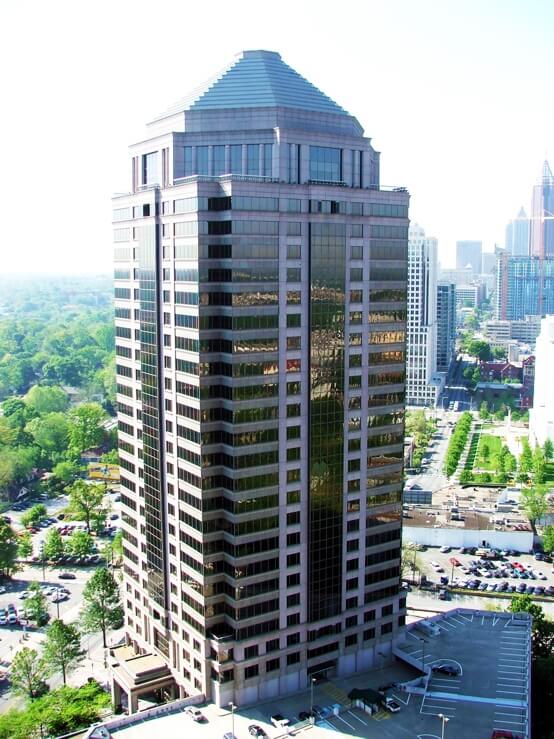 Our glass restoration products and protective treatments produce unparalleled results when compared to similar industry products. The Glass ReSurfacer System is a complete solution for the removal of hard water stains, mineral deposits, and glass corrosion. After the glass stain removal process, we supply glass protective treatment options to meet a variety of needs. The Glass ReSurfacer Final Polish produces the fastest and finest glass restoration finish in the world, Guaranteed. The Glass Defender Series can protect your architectural glass surfaces for 5 to 10 years.
Presto is a unique building restoration products company that is highly experienced in not only the chemical aspects of the cleaning and restoration industry, but abrasives as well. Abrasive cleaning products produce superior results on highly polished surfaces like glass, metal and polished stone. Anodized aluminum window frames and composite aluminum panels are the most common types of architectural metal that can be effectively restored with our metal restoration product line. Our building restoration products utilize abrasive technologies which allow us to produce better results than industry standard building restoration product options.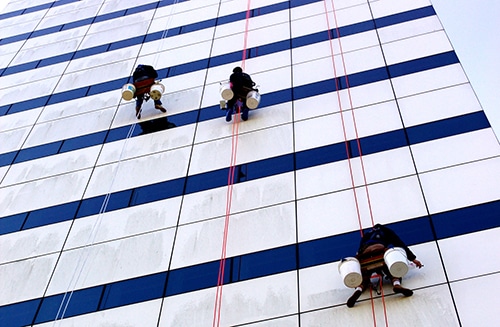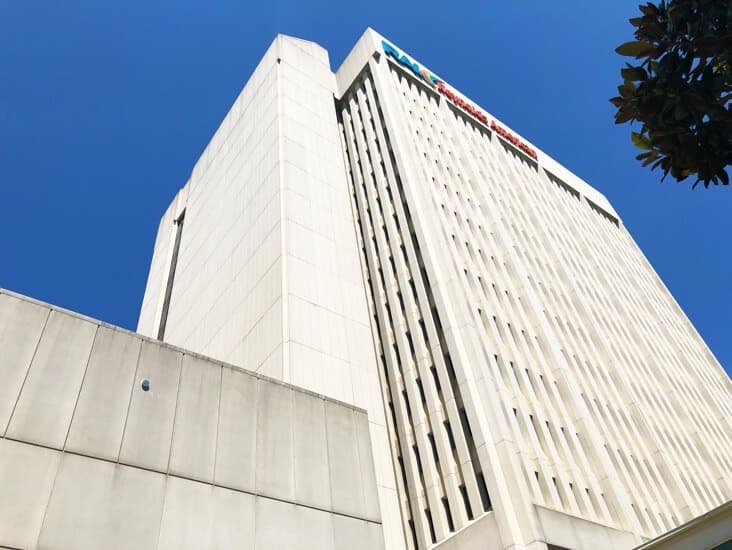 Our stone cleaners and stone sealers effectively restore the appearance of a variety of stone materials including pre-cast stone, natural stone, and concrete. After the restoration process, our stone sealers are designed to protect the stone materials and help prevent water from penetrating the material. Sealant products within our line produce a variety of end results including enhanced stone surfaces, graffiti protective capabilities, and invisible stone protection. Leach Stop Mineral Leaching Mitigation Treatment will protect architectural surfaces such as concrete, precast, cast stone, GFRC, Natural Stones from Leaching onto glass and metal frames. As well, it will prevent water penetration for over 10 years.
At Presto Restoration Products, we implement today's technology, into yesterday's world, for a better tomorrow. We strive to promote better environmental standards in the building restoration and maintenance industry.
We Are Commercial Building Restoration Experts With Decades Of Experience
Presto has developed a network of qualified applicators around the world who are experienced in the building restoration and maintenance industry. Property owners interested in the use of our products for restoration and protection of specific investments, should contact us, or send us your information.
Presto Restoration Products was created by a group of individuals who have been in the commercial building restoration industry for over 2 decades, performing the services for which we design products.  This gives us an in depth understanding of the best products and methods for building restoration & preservation.